Recovery Support
---
Research shows that clients who get involved in continuing care after treatment are more likely to remain clean and sober. The Bridge helps people stay sober through a variety of special programs and community events.
For graduates of The Bridge's outpatient and residential treatment:
The Continuing Care Group meets weekly in the evening. For more information about the Continuing Care Group, contact Katie Kimmerling, at 402-477-3951 or

[email protected]
The Bridge sponsors social events like Tailgate Safe and Soberoke, which are alcohol-free and open to the public. In addition, self-help groups, such as AA, NA and Al-anon meet regularly at The Bridge.
Self-Help Groups Open to the Public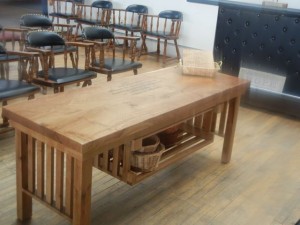 Following is a list of meetings held at 7th and K Street at The Bridge Behavioral Health. Please enter through the west doors and take the elevator to the third floor. For additional groups in Lincoln, visit the Lincoln Area AA website.
AA refers to Alcoholics Anonymous. NA refers to Narcotics Anonymous. Both of these groups are for individuals who desire to stop using alcohol and/or drugs or who desire to stay sober. Al-Anon provides support for families and friends of alcoholics.
Weekday
Meeting Time
Meeting Type
Group
Meeting Place
Sunday
9:00 AM

6:30 PM
AA

AA
Morning Hope (Speaker)

Yoga for 12 Step Recovery
The Loft

The Loft
Monday
8:00 PM

8:00 PM
AA

NA
Host of Friends

Never Alone
The Loft

Gathering Room
Tuesday
6:30 PM
NA
Nar-Anon
Gathering Room

Wednesday
6:30 PM (In-Person & Zoom)

8:00 PM
AA

AA
Honest Desire (Women's Only)

AA Meeting
Gathering Room

The Loft
Thursday
7:30 PM
NA
NA Meeting
The Loft
Friday
8:00 PM
AA
AA Meeting
Gathering Room
Saturday
9:30 AM


7:00 PM
AA


NA
Saturday Morning Men's Group

Saturday Night Live NA Group
The Loft


Gathering Room