Tailgate Straight – November 3, 2018
---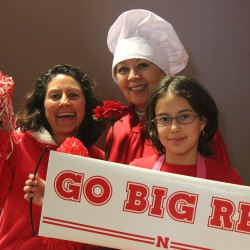 Tailgate Straight – All the food and fun of tailgating, minus the alcohol.
"I've never watched a football game without alcohol around. Since I was a teen, I haven't watched a game without drinking.  I'm not sure I can handle it." 
Comments like this are the inspiration for Tailgate Straight, a public fundraising event put on by The Bridge. Now in its 9th year, our annual family-friendly Chili Cook-Off brings the Lincoln community together for a safe, alcohol-free tailgate experience.
Join us in The Loft on Saturday, November 3, from noon-1:30 pm prior to the Nebraska Cornhuskers vs. Ohio State Buckeyes game.